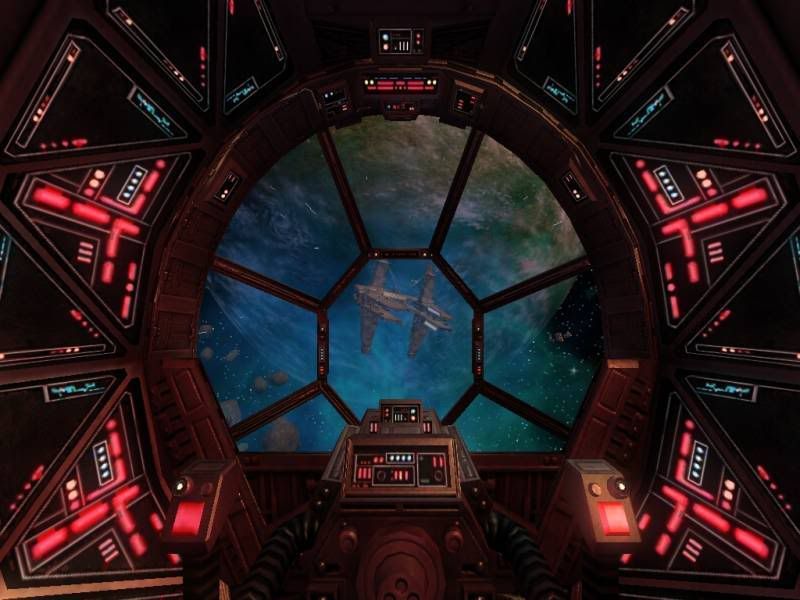 It's not often that e-philanthropy takes the form of swooping TIE-Fighters
'sploding up the place
, so we should be grateful that SOE have gifted
Star Wars: Galaxies
' players with the opportunity to take wrathful revenge on the derelict housing that (assumedly) has blighted the past few years of their online existence, offering both maniacal satisfaction and the knowledge that a charitable donation will be made for each galactic-emigrant's home destroyed. A department of Sony's Online division is located in Austin (Texas) and so perhaps they've
monkeysphered
their way to choosing Austin Habitat for Humanity as the charity that will receive the proceeds that result from each of
Star Wars Galaxies
' ex-resident's living spaces becoming Jawa jewels.
I think that Sony have made the best of a bad situation. Clearly, a plethora of players no longer consider
SWG
their home, yet their homes still remain in virtual existence on the surface of one of
SWG'
s many planets.
SWG
's new subscribers now find that living space is at a premium on Tatooine, and they're reasonably disgruntled that most of the existing sandy-coloured shacks lie abandoned and unclaimed. Now, considering
SWG
's relatively low player base (relative to you know what), server-expansion no longer presents itself as a viable option, making the deletion of accounts and destruction of long-abandoned virtual property a transient 'out with the old and in with the new' necessity. The fact that SOE chooses to contribute to charity (when they could simply edit the residences out of existence) is, to me, evidence of businesses' necessity to retain good public relations becoming a positive force for humanity.