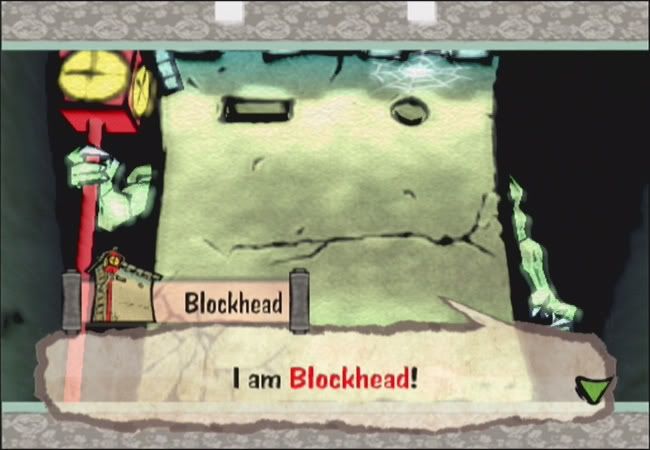 Oh, if you hate
Okami
's Blockheads as much as I do, then
check this out
. You only have to break the resolve (or, just
break
) two Blockheads in
Okami
and the first is a pushover. This link will definitely help you out with the infuriating second obligatory Blockhead on Oni Island.
On a side note, it's odd: I've trawled forums searching for a solution to the Blockhead issue that faces this nation and it seems that there are two distinct groups of people out there - some overcome the obstacle with ease, others find only failure, suffering, and a diminishing sense of self-worth, worsening with each passing moment in Blockhead's stony presence. I'm quite sure this has something to do with mental ability, speciality, lobes and what-not.
If you'd like to know more about this affliction that many morons cope with daily, check out
this video
- would memorising the location and order of those dotty flashes be difficult for you?