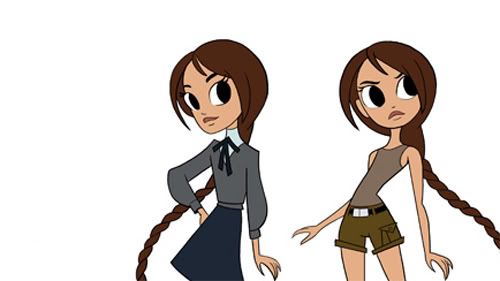 So, the picture (above) and video (below) both tenuously link to the purpose of this post, which is to give you a heads-up on Gametap's generous gift to gamers: beginning on July 10th, visiting
Gametap
will place you privy to a new animated series. The first season intimately deals with Lara Croft, yet season two is already planned to be quite different:
"[I]
t will feature six different IP
[Intellectual Properties - Translation: six video games and their characters]
that share a common theme, explored and created by different creative teams
."
- Ricardo Sanchez (VP of Content at Gametap)
I think this series has the potential to be brilliant. Unfortunately,
the trailer is rubbish
. Which is why instead we have the picture (above) and video (below), natch.