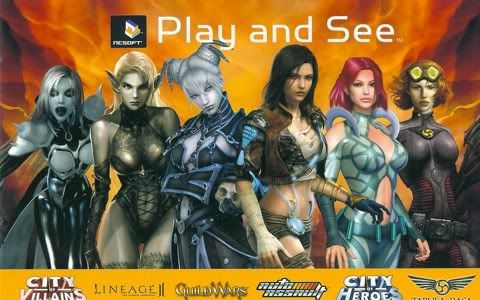 A Reuters news report published on
CNET
cites an author who claims to have found a substantial aspect of the reasoning behind players' transsexualism in massively multiplayer online (MMO) games. The report can be summarised by saying the reason behind males playing as female characters is a wish to observe and to be observed in posession of a 'pretty' avatar. The report states, "Being a pretty girl has its perks." One can assume that the 'perks' originate from other male players' assumptions that the female character implies a female player at the keyboard, and a boyish yearning to impress and woo said female player though kindness and gifts.
I have played MMOs as both sexes and I have had similar experiences with my male and female avatars. Simply put, I believe that players that treat male avatars with respect would extend the same privilege to the fairer sex. To subject a female avatar to disproportionately biased treatment, wether preferential or discriminatory, shows a lack of respect for the character based on sexist prejudices. Having said that, when playing as a female character I have been offered (and I have accepted) free goodies, a decision I now regret and would hesitate to make once more. It is through my experience of MMOs that when an item is given to me without any effort on my behalf, the item carries far less value to me. To put it another way, an object must be earned through actions to become a worthwhile reward to me.
Perhaps it is through this diminished value of objects that female characters could be said to have become objectified themselves within games. The male character enjoys the challenge and earns the reward of items whereby the female character's game becomes increasingly dialog orientated as the gameplay challenge is replaced by that of social interactions.
However, not all female characters can be percieved as 'pretty' as anyone who has played
World of Warcraft
or
Lineage

2
will profess, female characters (notably the dwarf) may indeed be an aquired taste. Perhaps there is a certain appeal to playing as a rarely used character. It is entirely possible that to some, the female dwarf may appear kinder on the eye than a night elf female. I would be interested in hearing from any gamers who can shed some light on this issue. I'm especially hoping for a comment from an
Everquest
playing transvestite hermaphrodite half orc.